I am SO excited!!!
This week I decided to become an Independent Consultant for Jamberry Nails!! This is a vinyl nail wrap company featuring 300+ designs of the most fashionable and gorgeous designs, french manicures and if that isn't enough customers can create customizable wraps using Jamberry Nails' Nail Art Studio!!
One of my favorite Jam'icures using:
PuppyLove,MadMod, Wh MiniPolka& StormySeas
Another ex: Autism Awareness w/White Clear Chevron
LOVE this french w/Skyline JN Wraps!!
If you would like to order directly from me or host a FB party click here!
To order a sample (FREE SHIPPING) please inbox me your address and I will send you a free accent nail to try before you buy!!: fashionistafingertipsandtoes@gmail.com
Ok, now on to the menu plan!! This week with so much activity launching my Independent Jamberry Nails Consultant party and getting the word out about my newest venture plus taking care of my Social Media Marketing Business, homeschooling, Co-Op, AHG, AWANA, my Bi-monthly facial treatments, teacher's conference, bible study, soccer lesson, and Fall Festival trip on Sat...I NEED something QUICK & SIMPLE this week!
Snack Options:
Yogurt, Grapes, Oranges, Apples, Bananas, String Cheese, Apple Sauce, Nuts, Dried Fruit, Crackers, Humus, Carrot Sticks, Hard Boiled Eggs, hard Cheese chunks, Hidden Veggie Smoothies, Protein Bars, Protein Cookies, Cooked Oatmea, Ovaltine Malt Milk, pudding, jello, fruit cups.
Breakfast Selections:
Crock Pot Cooked Oatmeal w/choice of stir-ins & Milk

Bagels w/Cream Cheese & Fresh Fruit & Milk

Eggs of Choice, turkey bacon, and fresh fruit & Milk

Cold Cereal, fresh Fruit, and turkey Bacon & Milk

Peanut Butter-Banana Toast w/fresh Fruit & Milk

Smoothie

Oatmeal Muffins w/fresh Fruit Cup & Ovaltine Malt Milk
Lunch Offerings:
Smoothie w/Lemon-Lime Water Essence

Peanut Butter Banana Wrap w/yogurt and pretzels

Munchies tray: hard salami, cheese, round crackers, honey mustard, grapes, strawberries, & Milk

Cheese Quesadillas, pickles, Grape Tomatoes & Cucumber Spears w/Hummus, mandarin orange segments

Bacon & Cheddar Mini Quiche w/grapes, carrots and ranch dippings, and mandarin oranges

Toasted Cheese Sammies, pretzels, melon wedges, & pudding

Chicken Nuggets w/honey Mustard, strawberries, yogurt, cucumber & carrot spears w/hummus.
Dinner Time Specials:
Meatless Monday:
Black Bean & Quinoa Burgers, French Fried Sweet Potatoes, & Baked Beans
Tuesday:
Barbeque Ribs, Corn on the Cob, & Mixed Greens chopped Salad
Wednesday:
Crisp Rice Coated Baked Chicken w/Herbed Couscous and Lemon Roasted Asparagus & Chocolate Pudding topped with Real Whipped Cream

Thursday:
Tuna Noodle Casserole w/broccoli & cheese w/Mixed Greens Salad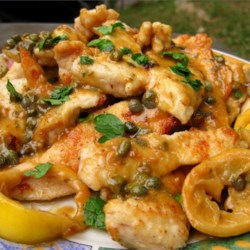 Friday:
Chicken Piccata w/angel hair pasta, fresh greens salad, w/homemade chibatta bread and dipping oil.
Saturday:
Slow Cooker Mushroom & Onion Pot Roast, Mashed Potatoes, Corn Nibblets, Dinner Rolls, and Homemade Oatmeal Cookies
Sunday:
Beef & Barely Crock Pot Soup fresh Baked Bread & chopped salad