I wish you the Merriest of Christmases and the Happiest of New Years!! I can tell you that this is a MAJOR improvement from last year's Christmas/New Years.... We "affectionately" call that the 4 plagues of Christmas, we had Hand, Foot, & Mouth Disease, Pink Eye, Roto Virus, and the Flu..AND my kids DO NOT go to day care but had been around family members who were exposed to all these illnesses and graciously passed it on to my family....So this year, MAJOR improvement!!
I know a lot of families out there have specific fancy dinners at Christmas, I grew up with Pizza from Pizza Oven- a local joint in my area with killer pizza!!), Jo-Jo Broasted Potatoes, Broasted Chicken & Creamy Slaw...But my Hubby's family does a traditional dinner as does my dad's side. So I have some options in my menu for left over Ham.
One day I am going to do the feast of the 7 fishes like the Italians do!!!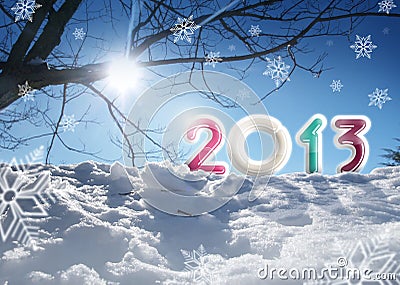 We are starting a tradition this year of making a birthday cake for Jesus Christmas Eve, I hope to do this every year to keep the kids' mind on the REASON we are celebrating!!
On Christmas Morning I do a Big Breakfast Brunch, this yea

r

I will have it later in the morning this year as my children really love to open

their

gifts slowly

and they are not early risers.
I hate the feeling pressure to leave the living room and cook things, so I make a lot of the day before we head to my mom's side gathering and it is all set up. All I have to do is throw it in the oven and enjoy!!!
Breakfast
Options:
Hot Cereal, Toast Points, Fresh Fruit, Cold Cereal, Sausage links, Bacon, Peach French Toast, Sausage & Egg Strata, S

moothies
Lunch Choices: Side Selections:
PB&J Roll-U

ps Apple Rings Carrots & Dippings
Tuna Salad Sammies Veggie Chips

Grapes
Grilled Cheese

Cream O'Tom Soup Oster Crackers
Fish Sticks Tator Tots Orange

Wedges
Hot Ham & Swi

ss

Cheese Monte Cristo

Sammies

w/

Sauteed

Mus

hrooms Veggie Sticks

Cottage Cheese
Homem

ade

Spagheti'O's

Cheese Plate Apple

Slices
Sausage Strata

Fresh Fruit Plate Celery

Ant Logs
Supper Offerings:
Christmas EVE

/Monday

:
Pizza, Jo-Jo's Potatoes, Broasted Chix, Creamy Coleslaw, & Rolls
Make ahead

-

Mix up and place in Oven C

ontainers:

Sausage, Egg, & Cheddar Cheese Strata, Peach French Toast, Cheesy Hash browns, Yeasty Dinner Rolls,

&

Slice up Fresh Fruit Plate

.
Christmas DAY/

Tuesday

:
Brunch: Sausage, Egg, & Cheddar Cheese Strata, Peach French Toast, Cheesy Hash browns

&

Fresh Fruit Plate

{Made the day before in fridge)

Sausage Links, Bacon, Scrambled Eggs {Kept Warm in Rectangle Crock pot on low)

Later in Day: Spiral Sliced Ham Glazed w/Fruit Cocktail, Homemade Dinner Rolls and

whatever is left over from brunch
Wednes
day:
Cheddar

Cheesy

Ham & Potato

Chowder, Yeasty Dinner Rolls

, & S

pinach Salad
Thursday:
Homemade Scalloped Ham &

Thinly Sliced Potatoes
Friday:
Chicken Cordon Blue Stuffed Shells, Steamed Broccoli, Cheesy

& Side Salad
Saturday:
Crustless Quiche w/Ham,

Swiss

C

heese, and

Mushrooms, Grilled Asparagus,

Spinach Salad
Sunday:
Orange Chicken, Brown Rice and Stir-fried Veggies

W/Side Salad